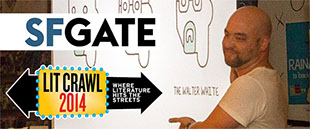 Live Comic Reading from Lit Crawl 2014 Featured in SF Gate
10/20/14 | "Comic creator Teddy Hose presents a few examples of bald fashion options in 'Doing Bald Right,' from his webcomic, 'Oscillating Profundities' at Mission: Comics & Art."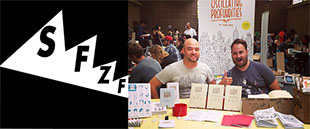 Interview with SF Zine Fest
8/7/14 | "I love seeing work from self-aware artists, who don't take themselves too seriously. Some zines are surprisingly intimate too, which really spoke to how far I could go with mine."