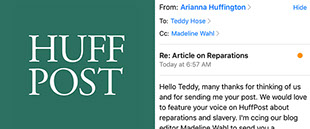 Arianna Huffington Approves My Article on Reparations
2/22/16 | President and editor-in-chief of The Huffington Post personally approves of my pitch, on the topic of reparations. Based on insights as an employee/resident for several years in Harlem.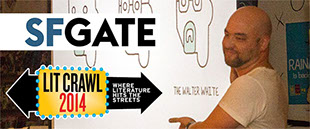 Live Comic Reading from Lit Crawl 2014 Featured in SF Gate
10/20/14 | "Comic creator Teddy Hose presents a few examples of bald fashion options in 'Doing Bald Right,' from his webcomic, 'Oscillating Profundities' at Mission: Comics & Art."