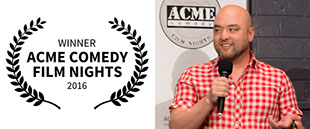 Best Micro Film (under 3 min) for
My Comedy Short @ACME, LA
7/20/16 | My comedy short The Ford Focus: Stimulating, a luxury car commercial parody for a used hatchback, won at its first film festival.
Arianna Huffington Approves My Article on Reparations
2/22/16 | President and editor-in-chief of The Huffington Post personally approves of my pitch, on the topic of reparations. Based on insights as an employee/resident for several years in Harlem.